This picture reminds me of weekly trips to the grocery store with one of my clients in home support.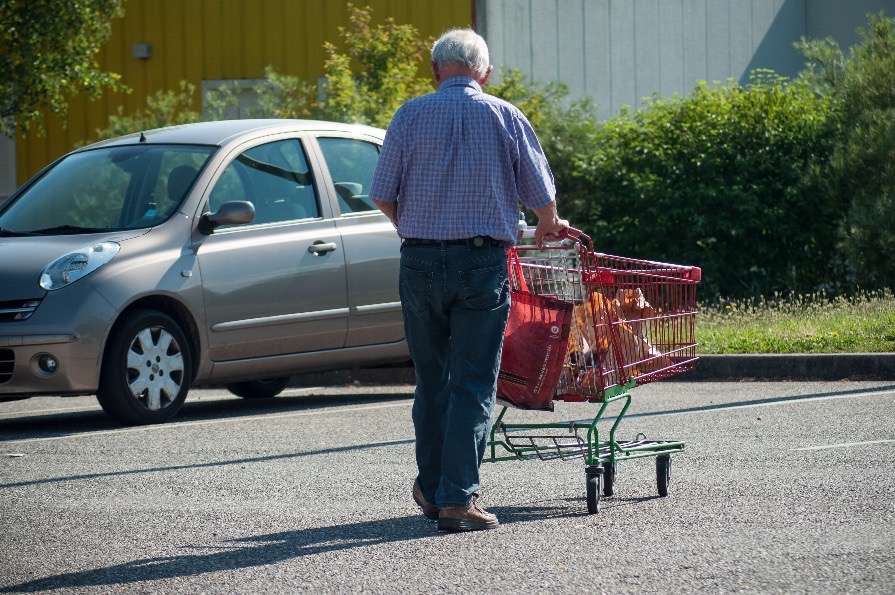 He remembered the details of these shopping trips so well that I often found myself spending more time trying to catch up than providing him with support.

It was one day meeting a man who worked in the meat department that I found particularly memorable and insightful. The man recognized my client and started talking to him about people they both knew. As he talked, the man soon began to realize that only some of the information he talked about was being understood, but that didn't seem to bother him.

He turned to me and explained that he and my client had known each other for many years - they'd worked and played curling together. I mentioned that my client now played carpet bowling and the man smiled broadly. He turned back to my client and recounted the fun they'd had curling. My client's whole demeanor changed as he listened and engaged with this man. As they laughed together, my client chimed in with "so close" and "good game!". He felt no uncertainty, no hesitation and no awkwardness.

What a great experience!

Connecting with people in our communities is an important part of life for all of us and particularly for people who experience cognitive decline. You can learn more about the Relationship Enhancement approach to care in the article "Soldier On - A PSW's Story About Caregiving"
here.
Simile's vision for the future includes developing presentations for businesses, not-for-profits and Faith-based organizations that provide community members with the tools they need to effectively support people who experience cognitive decline.
Please check back with us at this website or on Simile's
LinkedIn or
Facebook pages for updates!
* From
Ulysses - Lord Alfred Tennyson (1809-1892)

© Simile – Training in Supportive Care, 2023